Fausto 2.0
The present, The future.
The Present
---
Times change, the economy suffers epochal upheavals and luckily Stefano arrives.
In a short time, he reorganizes the entire staff, assigns new tasks , redesigns and optimizes the workspaces, creates a website in Italian, English and German language, digitalizes most of the old craft lab, updates the methods of communication and the processes. He builds new collaborations with car startups and industry leaders with shipments around the world... in a nutshell he makes a revolution! The first Autotappezzeria 2.0 is born.
The Future
---
Stefano coordinates a staff of industrious and creative young craftsmen who grew up under the leadership of Fausto and…
while the flagship of the upholstery has always been the restoration and reproduction of vintage car seats, Stefano decides to use the energy and strength of his staff to expand its business on other sectors such as interior of homes, professional offices, shops, bars and outdoor covers.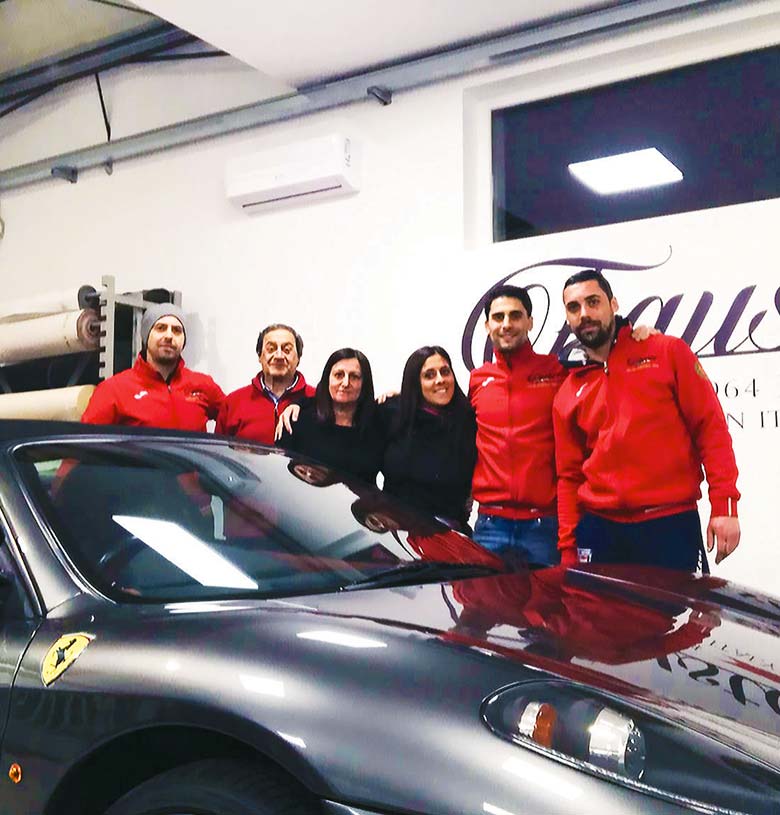 OUR LAB
---
Our new lab is of 400mq. There is a reserved access for the cars to be processed, a 40 sq m showroom and a large and bright reception area for the choice of fabrics.